Do you like to feel protected? What does protection mean to you? Does it suggest a feeling of safety, security and calm?
Does it mean that harm is kept away if not entirely, at least at a distance? A deeper question might be this: Are we supposed to protect others? And if so, what does that look like?
How much do we enter into the life of another? How much do we invade? How hard do we push to protect?
Who will be open to my protection? Who might be closed to my gesture of protection? Are we obligated to go to the rescue of others or is that what we may call interfering? Where is the line between protection and interfering?
Back to my earlier question…does feeling protected mean feeling safe and secure and calm?
If so, do we not want that for others, too?
God tells us to care for one another, to believe in one another to be attentive to the needs of others.
"Carry each other's burdens and so you will fulfill the law of Christ." Galatians 6:2
"This is my commandment: love each other just as I have loved you." John 15:12
"Instead of each person watching out for their own good, watch out for what is better for others." Philippians 2:4
Who is your protector? Whom do you protect?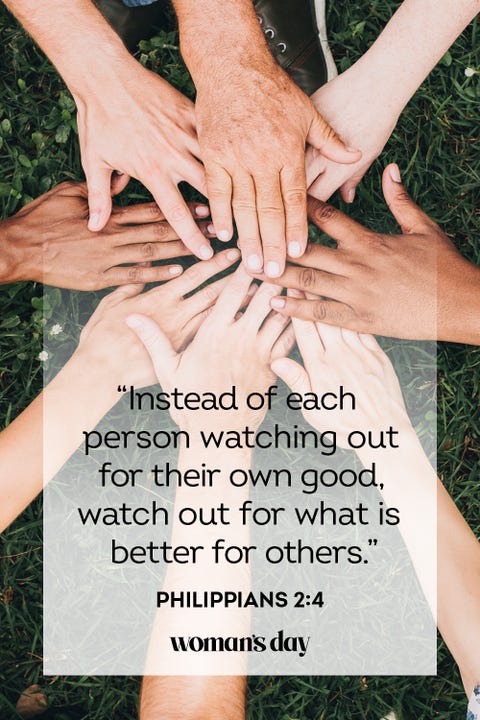 Woman's Day/Getty Images
"Instead of each person watching out for their own good, watch out for what is better for others."